Why Email Stack?
Similar to the tech stack, the email stack is a list of all the technology services used to build, send and optimize your email marketing strategy.
Companies are using more than one tool to succeed: creating emails with an email builder, sending with an ESP or checking addresses with a list verification service. It is more than ever a fragmented landscape and businesses need to find their own stack.
An interview with Tommy Griffith of ClickMinded.
Tommy is a former colleague of mine from Airbnb, in 2017 he decided to quit his full-time job and go all in on his side project: ClickMinded, an SEO online course. Since then he created a full suite of digital marketing course.
They recently launched a private mini-course: The Six-Figure Conversion Machine that explains how their business works. I took it and discovered how they use email for their business. (See at the bottom of this page on how to access it)
I wanted to go deeper for EmailTech.co on how they use Drip's workflows to power their conversion machine.

Thanks for joining us, Tommy. ClickMinded went through a major transformation in the past year, How did your email stack and strategy evolve to follow this shift?
So our email stack has generally followed my own dumbness. I started with dumb ESPs and dumb configurations when I was dumb and didn't know what I was doing, and then we migrated to smarter ESPs when we got more serious about this (and by that I mean, my co-founder Eduardo took over and was 100x better than me).
Our ESP history goes as follows:
What's your current email stack? Tools you use to create, send and make emails more effective.
Drip, ThriveLeads, and RightMessage. These three components are what drive our email marketing strategy.
Of course, we have more tools and platforms underneath that our emails push the user towards (Teachable as our LMS, WebinarJam for webinars, Thrivecart for payments and Zapier to tie everything together), but those 3 are the core of our email marketing strategy.
Drip is our CRM and email automation platform.
Thriveleads to capture email addresses. It's part of the ThriveThemes membership for WordPress. A suite of plugins and themes focused on conversions.
RightMessage to optimize conversion coming from email and SEO traffic. It helps you segment your visitors better and then display the right content for each segment.
What is the main feature of your ESP that you are using?
Drip workflows are probably the main feature we're using in Drip – but Drip is effectively our CRM as well. We added a lead scoring mechanism that helps us keep track of every user intent.
Our entire business lives and dies based on what is going on in Drip. It was a huge win to centralize everything.
Can you share one of your workflows with us?
This is our upsell flow. Once a user enrolls in a course, we give them a few weeks to try it out, then we put them through an automation that pitches them on purchasing all of our courses in our bundle at a discount.
What it looks like from a high-level perspective:
Note from the editor
They make great use of the different options available in Drip's automation feature.
This workflow includes these elements:
Tags to know where each subscriber is on its journey to conversion
Goals to remove any steps that would be irrelevant if a purchase happened
Custom fields to set specific values for each subscriber
Forks to run two tasks simultaneously
Delays to make the fun last longer
And of course: sending emails
Our main goal is the bundle purchase, that's why the goal set in the workflow is either the bundle purchase or a forced move as the user did not purchase it.
You do that by adding a tag just before the goal step as shown below. That way you make sure that your subscribers don't get stuck in a workflow forever.
Do you only have workflows to send emails or do they accomplish any other tasks?
We mostly use workflows to send emails but we also leverage them to do 3 things:
Enrolling people into mini-courses
When someone qualifies for a specific segment, we enroll them in a free course that will include emails and a webinar invitation.
Sending out certifications
Every time a student completes a course and passes the test, we will send them a course certification as PDF and also a way to add it to their LinkedIn profile.
Course progress notifications
Users receive a notification every time they complete a milestone in a course.
What is the most important KPI to your business? 
Traffic is king but our full funnel goes like this:
Traffic
Emails Acquired (Leads)
Free Mini-Courses Started
Free Mini-Courses Completed
Webinar Registered
Webinar Attended
Sales
Cross Sales
Upsells

Any companies you would like to learn more about their email stack? Or some that you admire for their email marketing?
We don't subscribe to a lot of newsletters but the one we learn most from for sure is Brennan Dunn from DoubleYourFreelancing.com and his course on mastering Drip. The level of automation he implemented for his business is crazy good! Even if you are not using Drip as an ESP, it is really valuable to understand segmentation and automation for small businesses.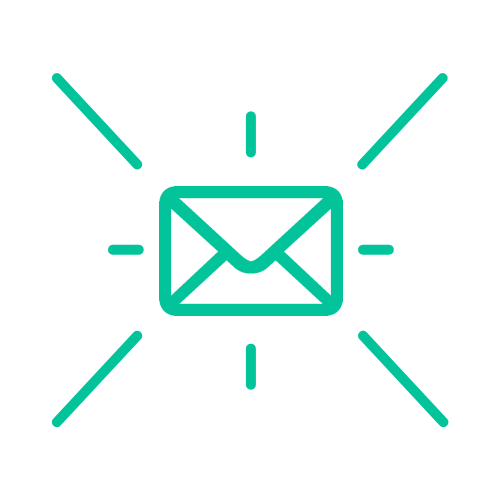 Interested in seeing an interview or being interviewed? You can email hello@emailtech.co