With the ever so changing world filled with daily advancements, it comes with no surprise that innovation is key for the success of any small or medium-sized business. Small and medium business owners explore different avenues to help their businesses reach out to more clientele. Some of the key strategies include the improvement of customer relationship management and even email marketing – typically what you will find in this comparison of ActiveCampaign vs Hubspot.

ActiveCampaign and Hubspot are top-rated customer relationship management (CRM) platforms that offer impressive marketing automation and sales generation features. Although their basic functions are similar, we are far from describing this two software as being the same. Yet, each software brings great value to your business.

Although it bears impressive CRM features, ActiveCampaign is actually described as an email marketing tool. Hubspot on the other end is the opposite – described as a CRM tool with email marketing features.

So before I ruin the thrill for you, dig into this detailed comparison of ActiveCampaign vs Hubspot to fully understand what each platform has to offer your business.
Ease Of Use & Editor
When thinking of the ideal software or platform to help elevate your business coverage and effectiveness, you want something extremely easy to use. And this is what ActiveCampaign and Hubspot offer you.

ActiveCampaign has a more basic but business-like user interface. Yet, whilst the design and the overall look are business-like and simple, the features are quite intuitive making it foolproof. As soon as you enter the software, you can easily find the menu and access it. On its menu is where you will find most of its operating options such as campaigns, contacts, and automation.

The drag and drop editor for example, allows you to easily edit your emails and add in the elements you want without scrambling around. The menu also lets you improve the experience by customizing the settings to make it more user friendly for you and your team.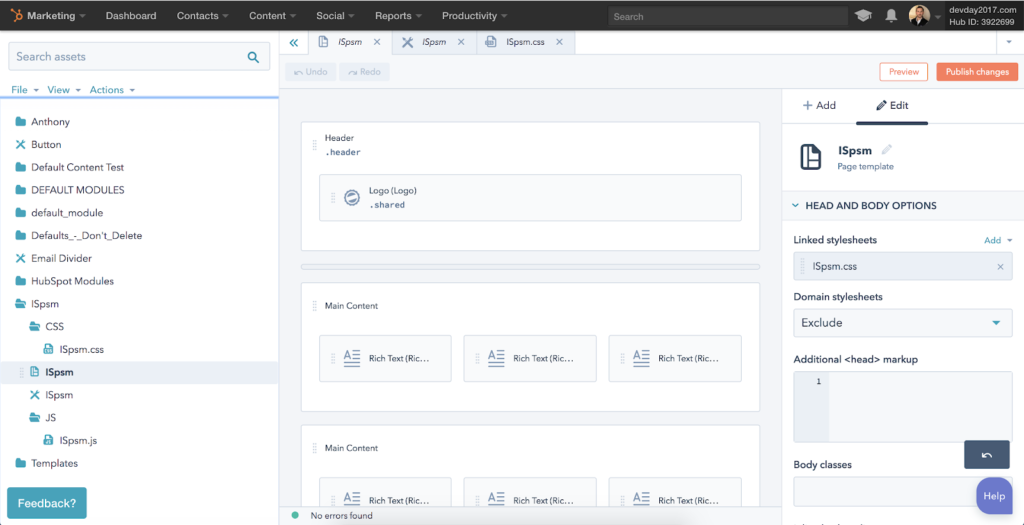 Hubspot is also very user friendly. Similar to ActiveCampaign, you can also access most of the features through the menu option which is easy to identify. The layout itself is simple and very intuitive. And just like ActiveCampaign, you can manually edit your designs and content to make it more customized with ease.

Winner: Both platforms are quite easy to use. However, ActiveCampaign is the winner because all of its features are intuitive unlike some of the Hubspot features.

Design and Flexibility
Beyond the ease of use, design and flexibility are also a priority. Remember, as CRM and sales software, the user design experience must be spot on and efficient enough. ActiveCampaign is built with 30 fully designed responsive email and CRM templates. You can also choose to design your own email templates even if you are not so technically inclined as the design features are quite a user friendly.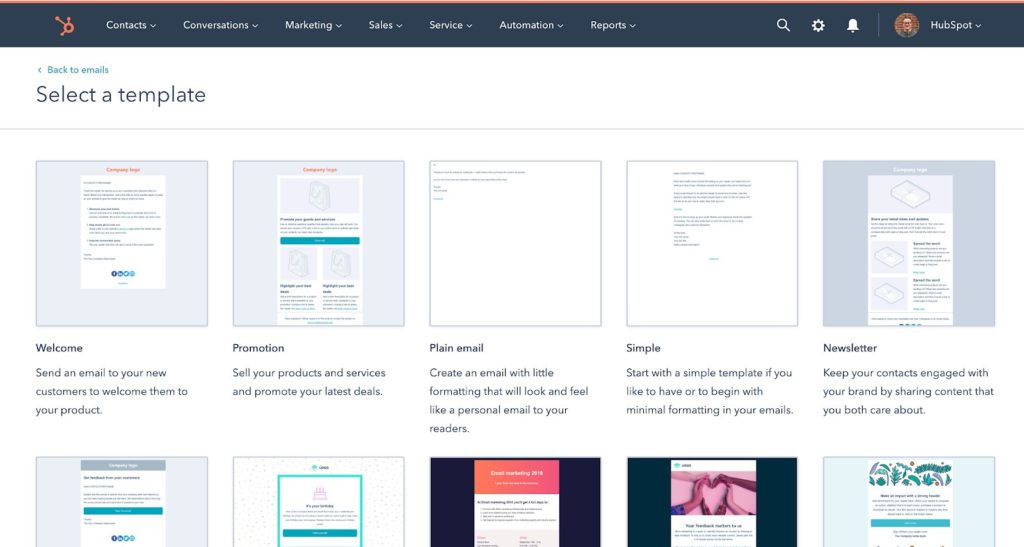 Hubspot is equipped with 12 email templates. Using the templates is much easier and flexible than having to design one on your own because the design features are not very intuitive. Unlike, ActiveCampaign, you can even design landing pages and forms in Hubspot. Yet, you need some technical knowledge as these features may not be as inherent.
Furthermore, due to the general build, Hubspot also features a variety of more CRM features compared to ActiveCampaign. However, the limitation to these features is that most require a certain degree of technical know-how to make the most of them. So this means that for some people, it may take some time to familiarize themselves.

Winner: ActiveCampaign emerges as a winner for design and flexibility. Whilst it offers minimal features, it still boasts more email templates that are easy to use – which is essential for marketing, sales generation, and CRM. Its overall intuitive design and flexibility also make it ideal for any small or medium-sized business – even one that's on a budget.

Email Marketing Features
When it comes to email marketing features, these two platforms are nearly similar. However, I have already outlined the key difference they hold in design and flexibility. These differences extend to email features because the design affects email marketing and automation.

The main difference is that ActiveCampaign allows you to set up or customize the workflow process by giving you Yes/No option for each automation feature. Both software offers a visual editor that allows you to choose and customize your automated templates. And with the readily available features, the building process is not at all painstaking. I will admit that certain elements, processes, and designs are slightly different, but, the overall process is the same.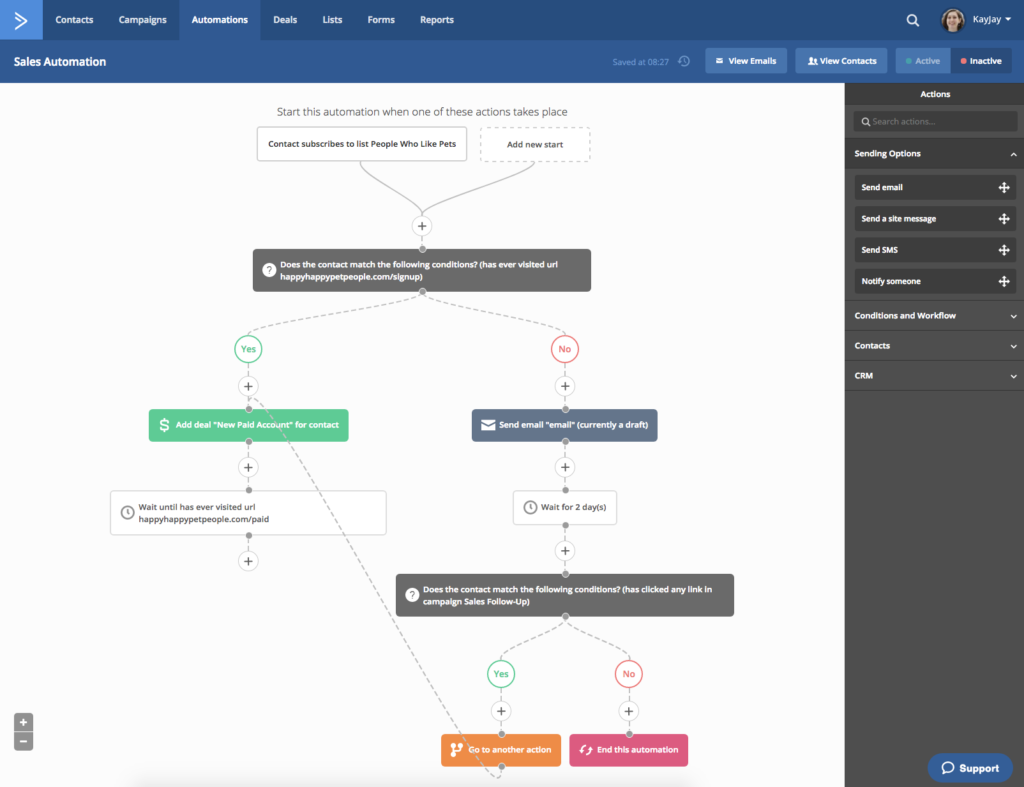 Plus, both ActiveCampaign and Hubspot integrate a customer relationship management feature. So you can also integrate business's sales processes on to the software. You can link your eCommerce outlets such as Shopify and even other platforms to improve sales drive and reach out to more clientele.

For example, ActiveCampaign's CRM allows you to group and centralize contact data for easier sales activities such as task creation and notifications to your team. You can even group them based on website activity. Hubspot on the other end goes deeper and even allows you to manage the tiniest group of your contacts.
Winner: Whilst ActiveCampaign and Hubspot are great with email marketing features, ActiveCampaign does a great job yet again for being user friendly.

Registration Forms
Data collection and registration forms form a solid foundation for lead generation and improved results delivery. Therefore, using proper forms and landing pages, you can report with more articulation and collect important data that will help your sales teams to generate more results.

With ActiveCampaign, you can create detailed forms and yield data that bears usefulness and is simple to comprehend.  However, as mentioned above, ActiveCampaign doesn't offer features that allow you to build landing pages. You can always source for one from third party platforms.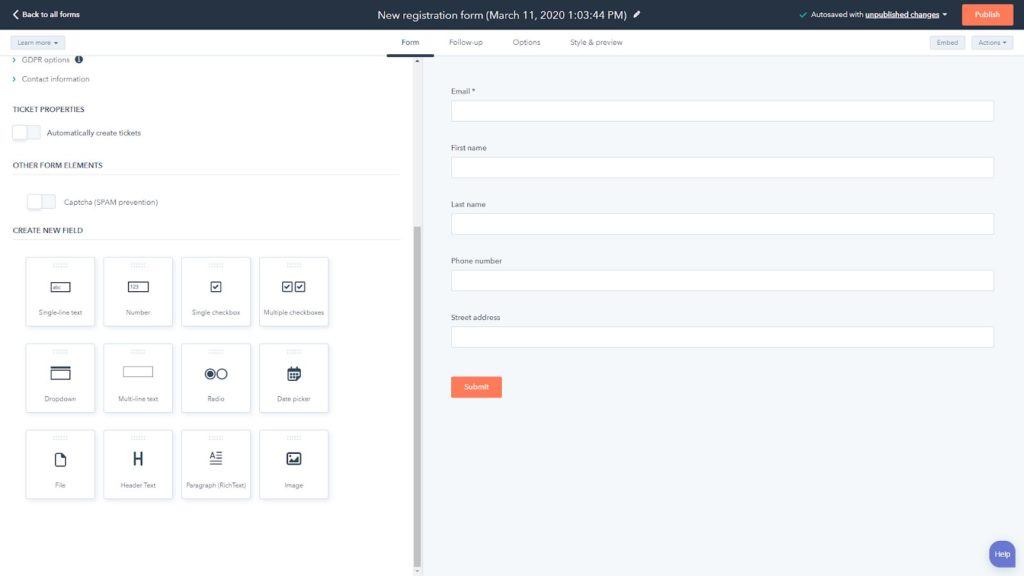 Hubspot on the other end makes forms creation, building landing pages, and data collection a breeze. This all solution to data collection allows you to even create blogs. Plus, you can customize each of these products to align with your brand.

With Hubspot, you can also collect any data from your site and have access to analysis on the data.

Winner: Hubspot takes the win when it comes to registration forms. It offers access to building any product you need for data collection which helps to enhance CRM and sales results.

Spam & Design Testing
You want to test your content for quality and functionality before launch. Therefore, you want the software to have spam and design testing. ActiveCampaign integrates SpamAssassin that lets you automatically test your emails to ensure they will not be spammed.

You may have to opt for a more premium option for ActiveCampaign if you want to use more detailed testing features. For example, if you want to see how your email will look on a client's Gmail account, you want to opt for a premium ActiveCampaign plan.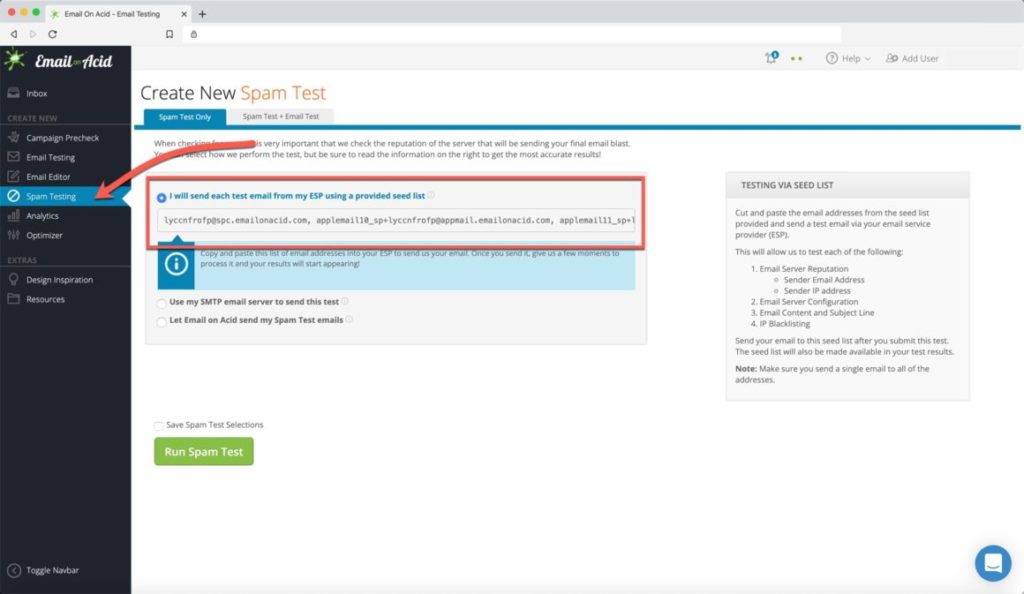 Hubspot on the other end allows you to test integration without affecting the Hubspot data. The tests are conducted using a test account you can easily create on the Hubspot interface. With the test account, you have access to Hubspot marketing, sales, and service hubs for enterprises. This allows you to test most APIs and Hubspot tools.
The limitation to these accounts is that they expire after 90 days. So, you may need to activate a new one after this time.
Winner: ActiveCampaign is a better choice for spam and design testing. The testing tool is automatic and straightforward to use. Plus, you are given a choice of more functional features within the testing realm to improve your marketing.

Reporting
This is the first area where you will prove that ActiveCampaign is an email marketing tool first then, a customer relationship management tool. There's no doubt that ActiveCampaign reporting is data-based. However, most of the data reporting is linked to the email marketing component. This includes data such as automation reports and contact trend metrics.
ActiveCampaign doesn't have an analytics reporting feature for CRM. You can however, set up a Google analytics that provides analytics and conversion tracking for your website. Unlike most ActiveCampaign features, this feature can be a little technical for some people.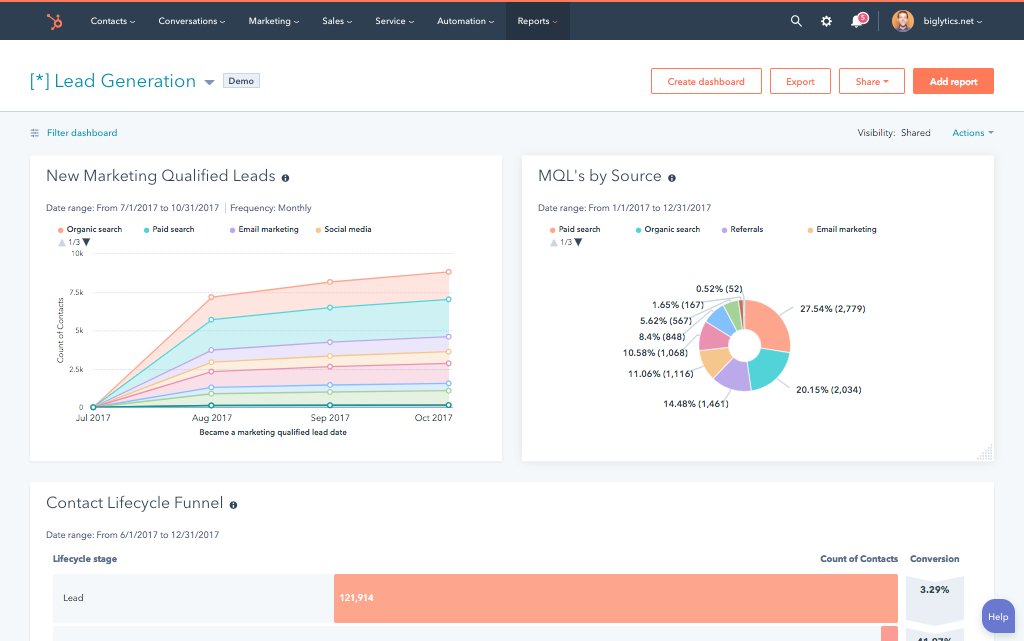 Hubspot on the other end gives you a source report. The reporting is quick and shares data such as sales leads and customer leads generated from every integrated platform including social media.
You can also integrate Hubspot reporting to platforms such as Shopify to calibrate data such as total sales that are a result of a particular emailing campaign. Additionally, you can also see revenue generated and average orders per subscriber and email.
Winner: Hubspot is a winner in reporting as it offers a well rounded, substantiated, and quick reporting. ActiveCampaign on the other end is more limited to email marketing reporting.

Deliverability
Deliverability measures how effective each marketing tool and CRM tool is at reaching the subscribers into their inboxes. This is an important component as it tests the likelihood of your software to succeed. So I tested each software to see which one was more successful.
The one thing that's for sure is that spam and design testing are also an important process to ensure that email deliverability is high. Without activating the sender policy framework and DKIM authentication, the rates for email deliverability were around 60% for both ActiveCampaign and Hubspot.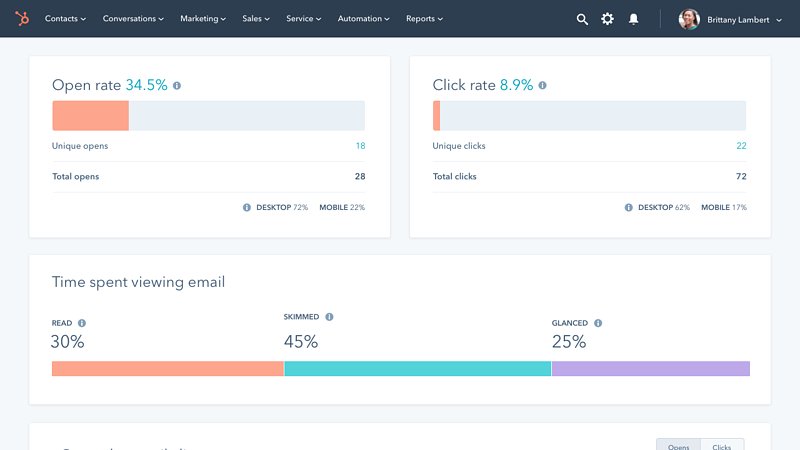 The rate increased with SPF and DKIM authentication activation for ActiveCampaign and Hubspot to 93% and 98% respectively.
Winner: Hubspot is the winner for email deliverability with its high rates of nearly 100%. The key is to ensure that each process is done effectively.
Integrations & Extras (Other Features)
The more centralized your marketing and CRM processes are, the better. This is why proper integration is important for your tools. With proper integration features, you can even connect to functional third party tools such as Google calendars and other plug-in tools to make the process easier.
ActiveCampaign integrates with up to 200 different Apps including social media such as Facebook. In addition to social media platforms, you can also integrate with tools that make your internal processes easier. These include platforms such as accounting, analytics; CMS service, and leads generation apps. Yet, only 4 apps directly belong to ActiveCampaign.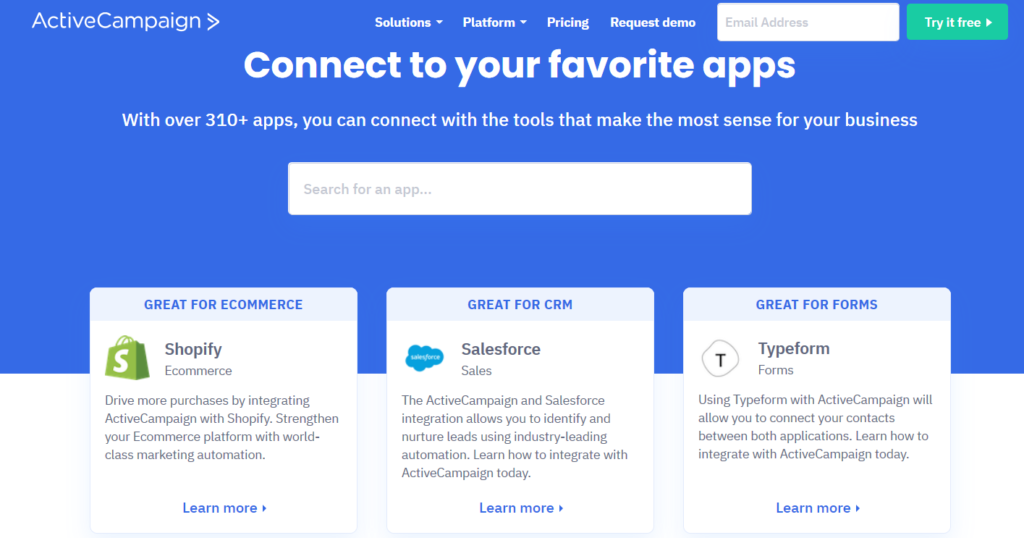 Hubspot on the other end integrates with more than 300 apps. Plus, this number keeps growing with time. This makes Hubspot more dynamic and offers more features to boost your processes. Hubspot also integrates with popular team collaboration apps such as Zapier, Slack, WordPress, Mailchimp, and yes, SurveyMonkey!
Winner: Although ActiveCampaign is good at integration, there's no doubt that Hubspot is the winner. With a growing choice of up to 300 apps to integrate with, Hubspot is not limiting at all.
Support
Marketing tools can be frustrating at times. Consequently, to ensure a pleasant user experience, customer support must also be on point. ActiveCampaign and Hubspot do a terrific job at this.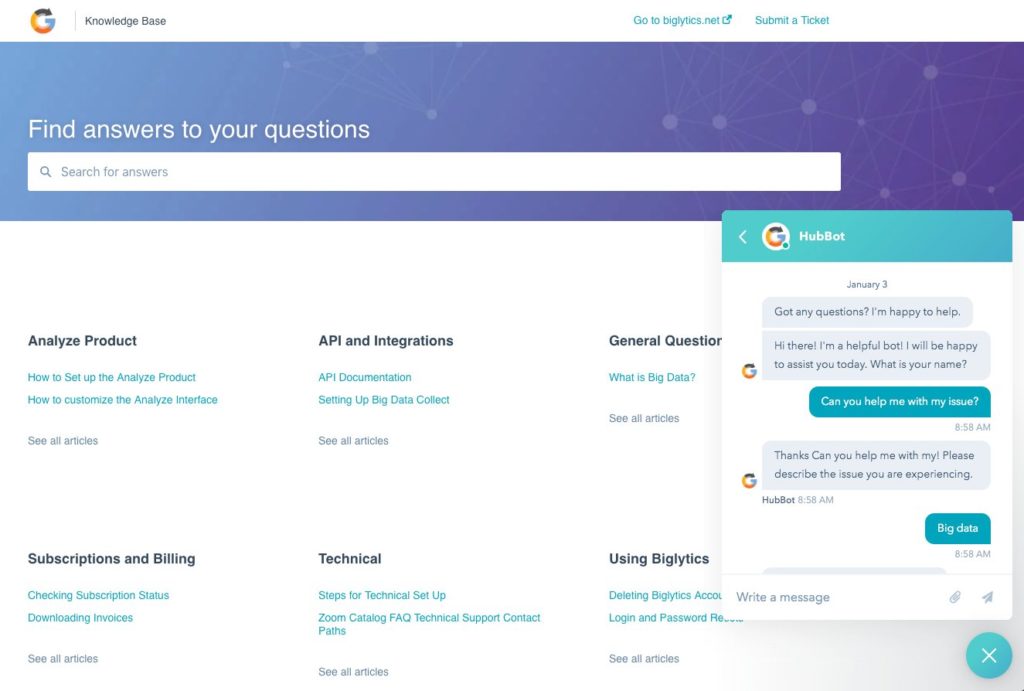 ActiveCampaign provides email and live chat support. It also offers tutorials and webinars on its site to easily transition you into usage. Those little bot help buttons also appear on each page on the ActiveCampaign website to make the support easy.

Plus, ActiveCampaign support is also available in different languages in their product and English and Portuguese on print. Hubspot on the other end also provides great email and chatbot support. However, it doesn't offer live chat. Yet, you can also tweet them if you have trouble.

Hubspot support is also available in a cross-section of languages in both products and on print.

Winner: Whilst both platforms offer hands-on support and cater to different languages, ActiveCampaign emerges as the winner. In addition to its multi-language support, it also offers extra tutorials and webinars, and 24/7 live human support.

Price
Both ActiveCampaign and Hubspot come with different price bands depending on the feature you are looking for. Hubspot comes with the advantage of also offering a free basic plan that can work for your small business, especially if you are just starting up or working on a tight budget. 

ActiveCampaignPer month
Lite
Plus
Professional
Enterprise
$173 usersUnlimited sendingChat & email supportMarketing automation
$4925 usersCRMContact & lead scoringHost account on a custom domainSMS marketing
$12950 usersSite messagingAttribution
$229Unlimited usersDedicated account repIn-depth onboardingPhone supportFree design service
HubspotPer month


Marketing Hub
Sales Hub
Hubspot Sales & Service Hub
Free
$0
$0
$0
Starter


$50
$50
Basic


$200
N/A
Professional


$800
$400 + 400
Enterprise


$2400


ActiveCampaign also offers a 14 day trial period for each plan whilst Hubspot offers a 30 day free trial for paid plans. I've outlined below each platform's plan
Winner: Hubspot emerges as the winner for pricing because it covers a wide range of pricing plans to cover different business solutions. Yet, ActiveCampaign still brings value when you compare the pricing to the products. Whilst Hubspot has a free plan, the paid plans are expensive compared to ActiveCampaign.

Feature Comparison Table – ActiveCampaign Vs Hubspot
When it comes to their overall features and performance, Hubspot slightly beats ActiveCampaign. Hubspot does an incredible job as an all solutions marketing and CRM tools. Plus, with the ability to integrate with over 300 apps, you can do a lot with the Hubspot platform.
This is not to say that ActiveCampaign is not as good. ActiveCampaign still emerges as a contender when it comes to email marketing and user-friendly features.

| | | |
| --- | --- | --- |
| | ActiveCampaign | Hubspot |
| Ease of use and editor | 4.7 | 4.4 |
| Design and flexibility | 4.6 | 4.5 |
| Email marketing features | 4.8 | 4.8 |
| Registration forms | 4.2 | 4.5 |
| Email and spam testing | 4.5 | 4.4 |
| Reporting | 4.0 | 4.5 |
| Deliverability | 4.8 | 4.8 |
| Integration and other features | 4.8 | 5.0 |
| Support | 4.9 | 4.7 |
| Price | 4.4 | 4.5 |
| Overall Rating | 4.57 | 4.61 |
ActiveCampaign Vs Hubspot – Which Is Better?
When you look at the ActiveCampaign vs Hubspot comparison, both platforms are quite exceptional. So before choosing which platform to go for, think about features you want and choose an option to which these features are the strongest.

ActiveCampaign for example offers a great overall user experience thanks to the intuitive features and simple layout. Both ActiveCampaign and Hubspot also bear excellent deliverability and a varied price band on the plans.

But now, think about their general differences. If you want basic CRM for example, Hubspot free plan is all you need at no expense. ActiveCampaign focuses more on email marketing but offers good CRM whilst Hubspot focuses on CRM but offers good email marketing.

Now decide whether CRM or email marketing is more important for your business. Hubspot also offers more robust reporting compared to ActiveCampaign.

And if you are still unsure, you can opt for their free trials. As mentioned above Hubspot offers a 30-day trial whilst ActiveCampaign offers a 14-day trial.