Are you struggling to find an email marketing and automation solution for your business? ConvertKit and ActiveCampaign are amongst the best email automation and marketing platforms for small and medium-sized businesses. Thus, it may be difficult for you to pick a choice amongst these two tools. A comparison of ConvertKit vs ActiveCampaign helps to make this process easier.
Whilst they both work as email marketing tools, they also bear some differences. Therefore, it is up to you to figure out which of the feature variations work for you. ConvertKit for example is designed to service busy creatives. The app is designed to do more of your email campaign automation so you can focus on other aspects of your business.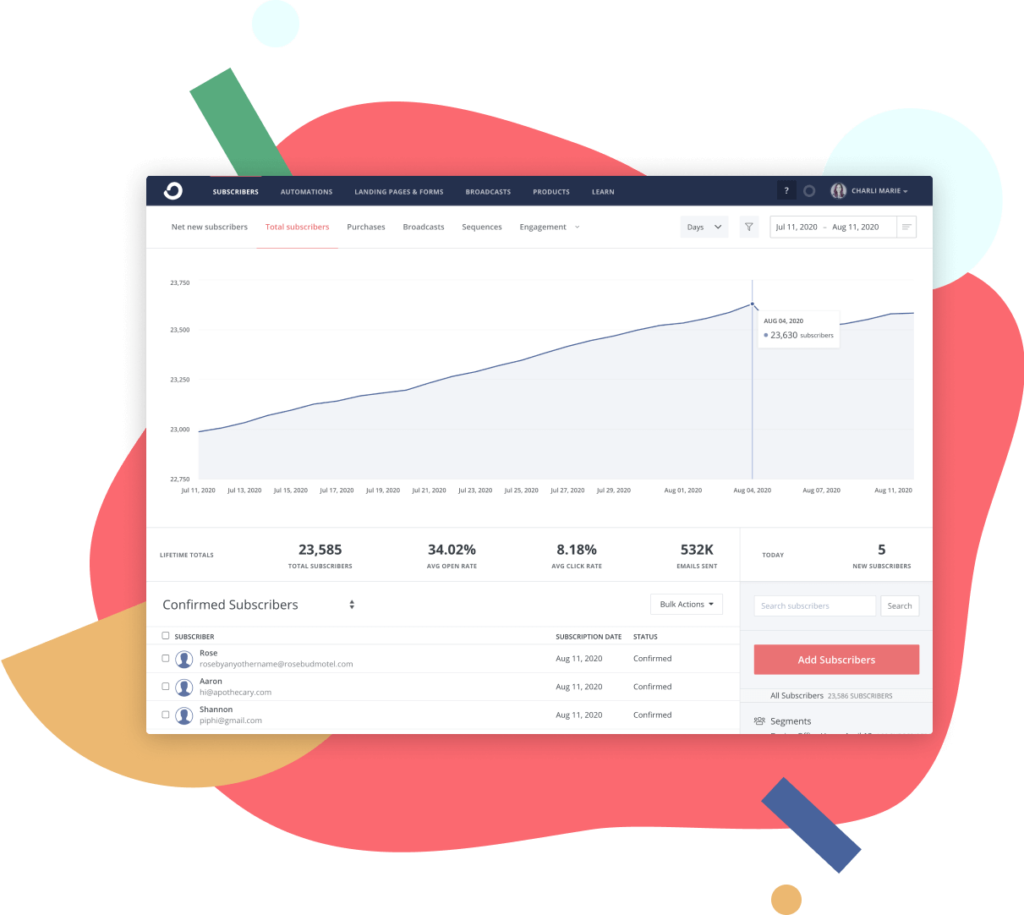 ActiveCampaign on the other end is more business-oriented. It doesn't only focus on email marketing automation. ActiveCampaign also incorporates sales and CRM features to make it a well-rounded business solution.
In addition to the key features offered, you also want to examine other factors such as pricing and even available support as you navigate these platforms. So below, I've outlined a detailed comparison of ConvertKit vs Active Campaign to give you a better understanding of each tool so you can make an informed decision.
Ease Of Use & Editor
When choosing a tool to help improve your business, you want it to be easy to use and efficient. And in the case of ConvertKit and ActiveCampaign, you can even opt for their trial to see how they work for you.
When you get into the ActiveCampaign account, you'll immediately notice the dashboard. This is where all the action occurs. Most of the feature options can be accessed on the dashboard. ActiveCampaign feature accessibility is also built with improved intuitiveness.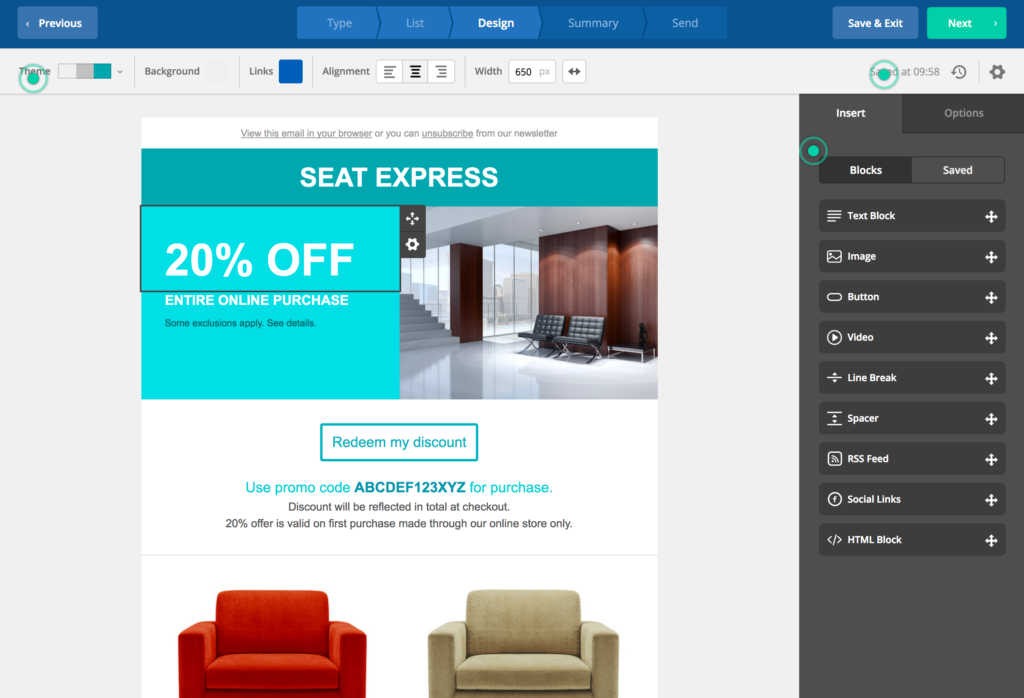 On the dashboard, you can do anything from editing emails to adding contacts to your list and building forms. ConvertKit is also simple but not as intuitive or comprehensive. On the dashboard, you will see the list of tasks. You can check them off after completion. But as far as it goes, this is the most useful feature that ConvertKit holds.
The features are also well arranged on the navigation menu to make email editing and other tasks such as arranging the contact list easy. The features also make ConvertKit friendly for bloggers to use. However, to really enjoy the usability, you want to have a sufficient subscribers list – something that may not work for people who blog professionally.
Winner: Both tools are quite easy to use thanks to their simple interface. Yet, ActiveCampaign takes the lead thanks to its intuitive interface.
Design and Flexibility
Both ConvertKit and ActiveCampaign feature innovative designs and flexibility when it comes to usage. ConvertKit focuses on making the automation process easier and more functional. The goal of the design is to eliminate any work from your end- thus, it is impressively made to be practical and simple even for a non-tech savvy.
Yet, ConvertKit only comes with 3 email templates; beating the platform's overall intent. However, it lets you create and customize templates. The customized templates can also be saved and used as default templates. Whilst automation is also optimized, email marketing, sales, and CRM features are not included in the ConvertKit tool.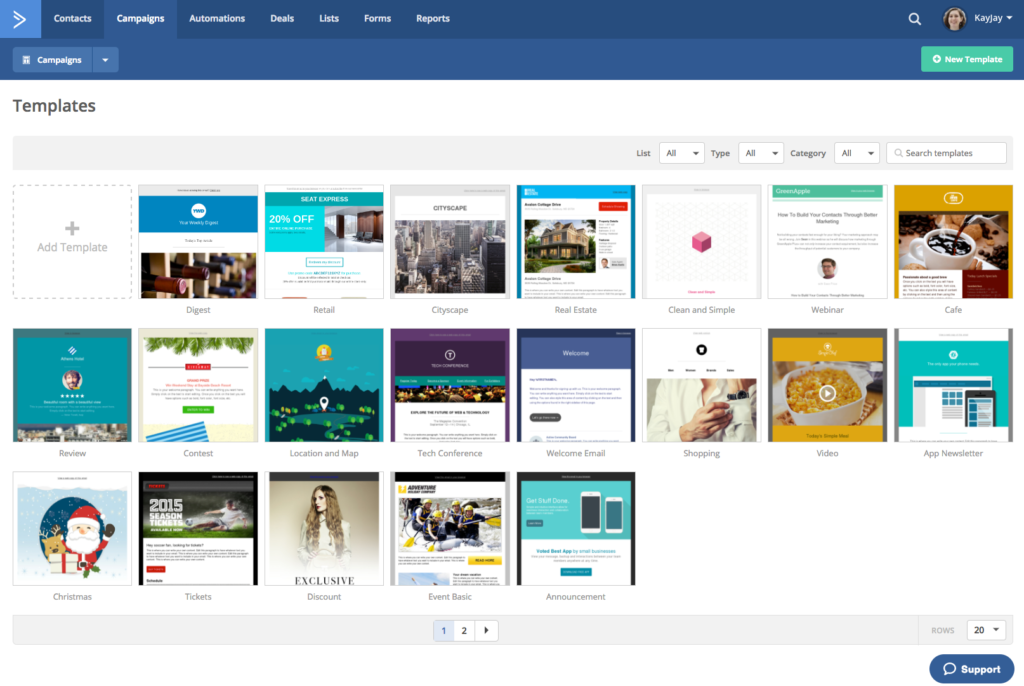 ActiveCampaign on the other end has 30 pre-designed email templates. Additionally, because of the user friendly features, you can also design the email templates easily. And the best part about the ActiveCampaign tool design is that it doesn't require any deep technical knowledge to navigate
Winner: ActiveCampaign is the winner when it comes to design and flexibility. This tool doesn't only focus on automation; offering more email templates. For people who want to utilize their creativity, the intuitive features allow you to create your own templates very easily.

Email Marketing Features
It's important to fully understand each tool's marketing features to know how it will help your business. ActiveCampaign brings with more email marketing advantage. The tool features the drag & drop email designer and a dedicated human deliverability team to ensure your emails are spot on and meet the deliverability standards.
You can even customize and add messages to cater to different audiences according to your specifications. If you operate a blog, for example, the RSS Feed feature automatically sends subscriber updates when your blog is updated. You can also use the split testing feature to understand which content works for your business.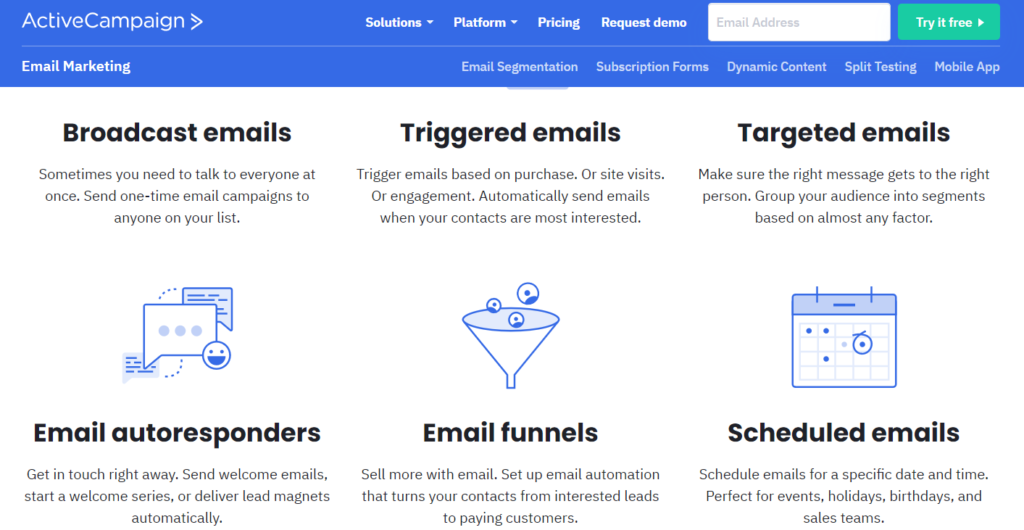 To support marketing features, ActiveCampaign is also equipped with impressive automation features. These include tagging, segmentation, lead and contact scoring, automation customization, automation mapping, and recipes as well as site & event tracking.
Whilst ConvertKit also offers these features, it is not equipped with features such as the split testing and RSS Feed. ConvertKit also doesn't offer lead scoring, site tracking, and certain automation features.
Winner: ActiveCampaign takes the lead as it bears more functional marketing features.
The increased automation features also help to enhance your overall experience
Registration Forms
ConvertKit features an improved form registration design. The tool offers unlimited sign-up forms and templates that are calibrated to be highly responsive. When designing the forms, you can even customize them and add fields that relate to your business.
The lead magnet delivery design also improves the overall form building. ConvertKit also offers pop up forms and lets you build forms for your blog thanks to the WordPress plugin.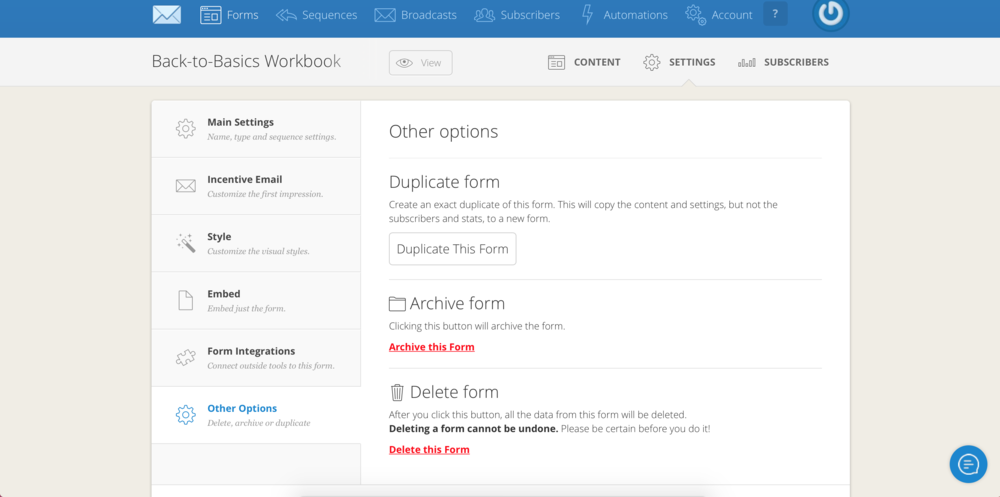 ActiveCampaign offers intuitive form building options such as pop up, inline, floating box, and floating bar forms. You can also do a lot of customization on your forms – the only difference is that it is limited to blogs. However, the form designs also encourage customer interaction and lead scoring through integrated third-party add-ins
Winner: ConvertKit wins thanks to its well-rounded form building design. You can create forms; customize them and even using them on a cross-section of platforms such as your site and blog.
Spam & Design Testing
Your email marketing should also allow you to test your content before sharing it with your subscribers. ActiveCampaign allows spam and design testing through its SpamAssassin feature.
This feature allows you to automatically test your emails to prevent them from being spammed. Opting for a premium ActiveCampaign plan gives you more spam and design testing options. You can even check the outlook of your content on different platforms your subscribers may use.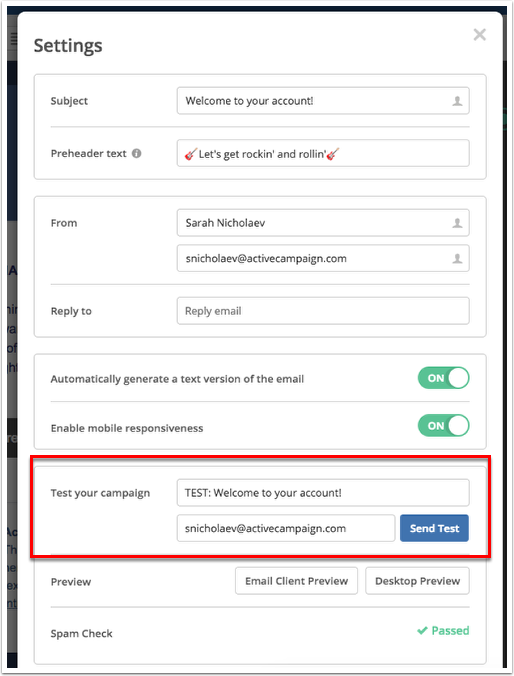 ConvertKit on the other end doesn't offer spam testing. So whilst it has an effective form building and design features, you will have to get third party spam testing tools.
Winner: ActiveCampaign is a winner in spam & design testing. The feature is straightforward and automated thus; it eliminates the headache of your email ending up as spam.
Reporting
Reporting is also an important feature because it allows you to gauge how useful the tool is for your business based on the analytics. ActiveCampaign holds comprehensive reporting. The reporting is data-based and fully reports on the email marketing activities.
However, its reporting is not as effective for sales and CRM. You can even use additional third party features such as Google Analytics with ActiveCampaign. ActiveCampaign also integrates with other third party reporting tools such as Woopra which is dedicated to such activities.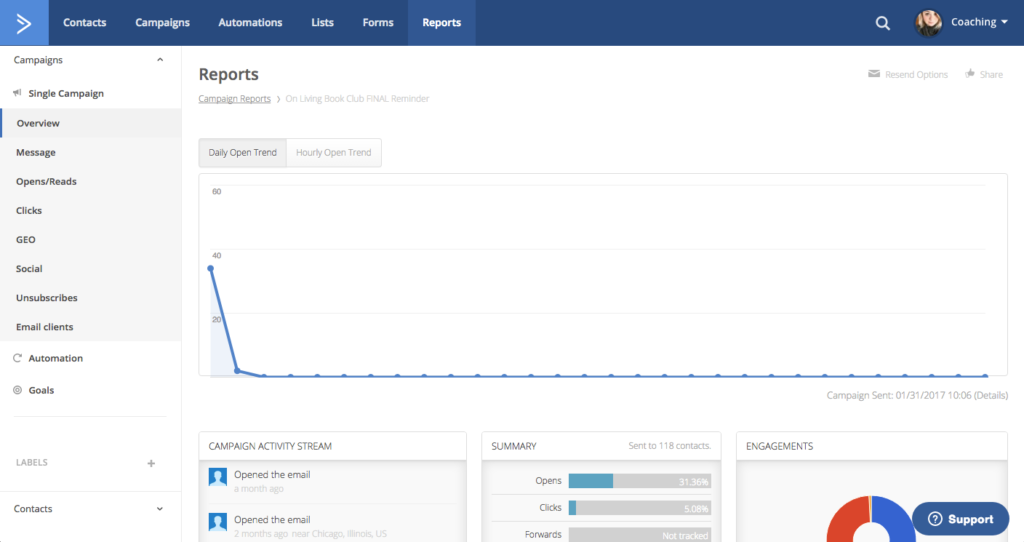 ConvertKit on the other end also offers reporting but not as many varied reporting features as with ActiveCampaign. Yet, its reporting extends to third party reporting options thanks to its API features. When integrated to third party reporting tools, however, ConvertKit operates with limitations. These include the inability to send email opens and link clicks analytics to these tools.
Winner: ActiveCampaign takes the lead in reporting. Not only does it have its own reporting features but it can also integrate with other high functioning third party reporting tools with no limitations.
Deliverability
Your email automation and marketing tools bring no point if they don't offer dependable deliverability. Even with the best features, you still must ensure that the tool offers deliverability. Both ActiveCampaign and ConvertKit deliver email through third party services.
Their performance is determined by how many spam emails they let split into their clients' emails. Over the years, ActiveCampaign has been considered one of the best in deliverability, ranking up 98%. Whilst ConvertKit is also reliable in deliverability it doesn't surpass ActiveCampaign.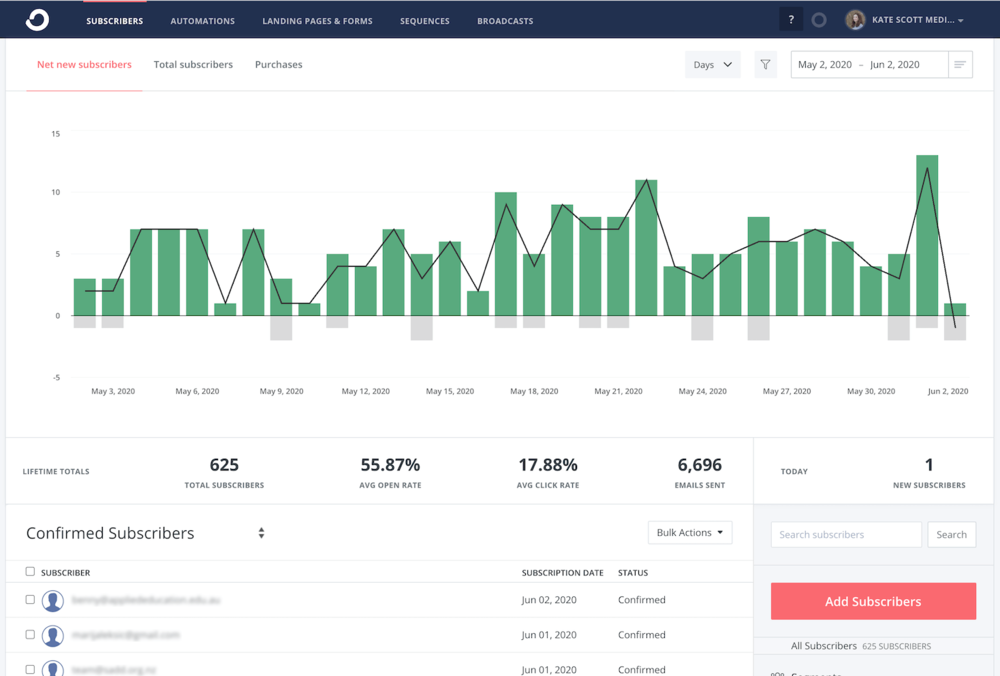 However, what distinguishes Convertkit is the personalization of its emails which draws its audience. So for a small to medium sized business that is focused on attracting a certain customer niche – ConvertKit is the ideal tool.
ActiveCampaign on the other end is more formal and business-like with no personal touch. On the emails, using ConvertKit you can also personalize the footer where customers opt to unsubscribe so you can lower the chances of unsubscribing.
Winner: Both platforms do a great job at email deliverability depending on the type of business you run.
Integrations & Extras (Other Features
ConvertKit and ActiveCampaign all offer integrations to multiple platforms. ActiveCampaign can integrate with up to 270+ platforms whilst ConvertKit only integrates with 70 platforms. When your tool is integrated with other platforms, it makes your process easier.
ConvertKit integrates with native and external platforms. Native programs include WordPress, Shopify, Squarespace, Unbounce, WooCommerce, Stripe, and Acuity scheduling.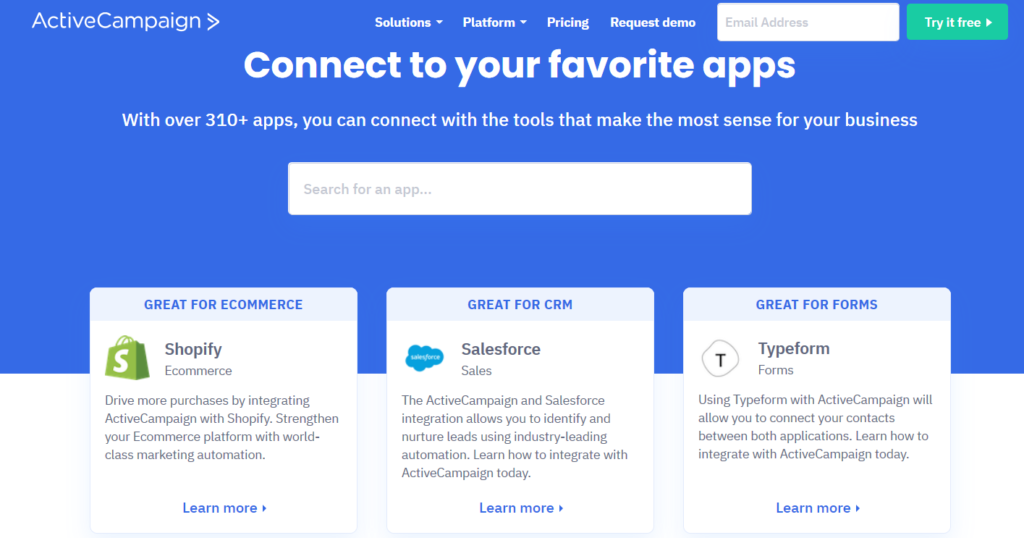 Yet, it misses key platform integrations such as PayPal, SurveyMonkey, Canva, and Xero. These platforms are very important for small and even medium sized businesses. Its integration with WordPress makes blog operation easier through email list building and campaign running.
ActiveCampaign also integrates with WordPress through a plugin however, this feature is not as detailed. So when it comes to ConvertKit vs ActiveCampaign, ConvertKit offers a detailed WordPress integration. ActiveCampaign also integrates with key platforms such as social media platforms including Facebook.
Winner: ActiveCampaign does a better job of integration as it works with more than 270 apps. Even though ConvertKit is more detailed with platforms such as WordPress, It doesn't integrate with key apps such as PayPal or social media apps.
Support
You also want your email marketing tool to offer comprehensive support in case you are having trouble. ActiveCampaign doesn't only offer brilliant customer support but the support considers your business to ensure reliability.
ActiveCampaign support offers four key support features. These include free migrations for all users, 24/7 chat and email support, in-person and call workshops as well as free high quality training to get you accustomed to the tool.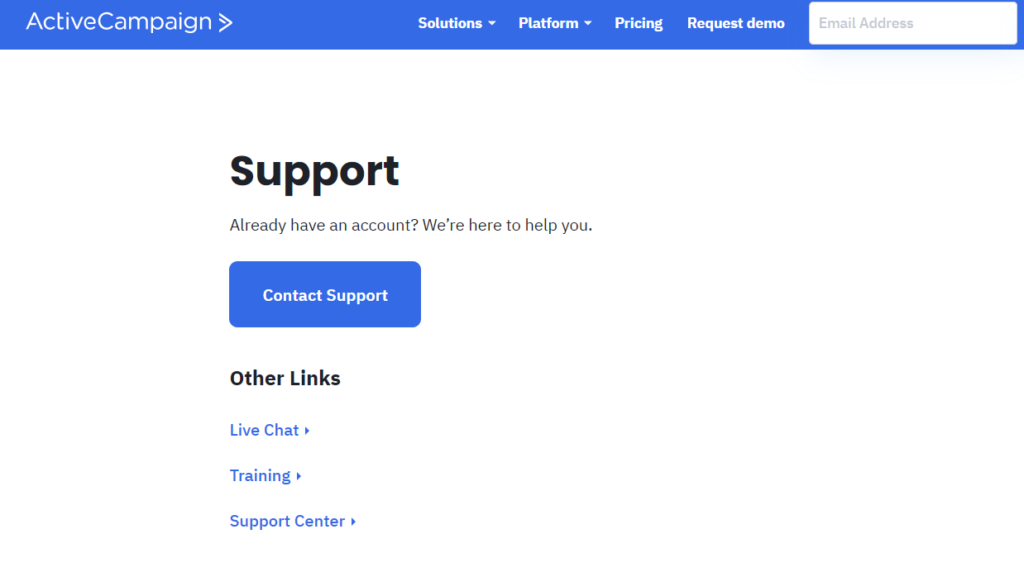 ConvertKit on the other end offers weekday 12-hour email and live chat support from 8 am to 8 pm U.S. eastern time from Monday to Friday. You can also use their online support forum to fill in your questions for peer to peer support.
Winner: Thanks to its 24/7 live chat support with actual humans, ActiveCampaign offers better support. Plus, it offers you three more support options if live chat doesn't work for you.
Price
Both platforms are offered at different plans to give you a variety. Both tools come with four plans to choose from. I've outlined plans and features they bring with below.
ActiveCampaign Per month
Lite
Plus
Professional
Enterprise
$173 usersUnlimited sendingChat & email supportMarketing automation
$4925 usersCRMContact & lead scoringHost account on a custom domainSMS marketing
$12950 usersSite messagingAttribution
$229Unlimited usersDedicated account repIn-depth onboardingPhone supportFree design service
ConvertKit Per month


Lite
Plus
Professional
Enterprise
0 -1000 subscribers
$17
$49
$129
$229
1000 -3000 subscribers
$49






3000 -5000 subscribers
$79






ConvertKit offers more pricing plan options compared to ActiveCampaign. It all depends on the number of subscribers you want. If you are looking for a larger platform, however, you may find your self-spending thousands of dollars.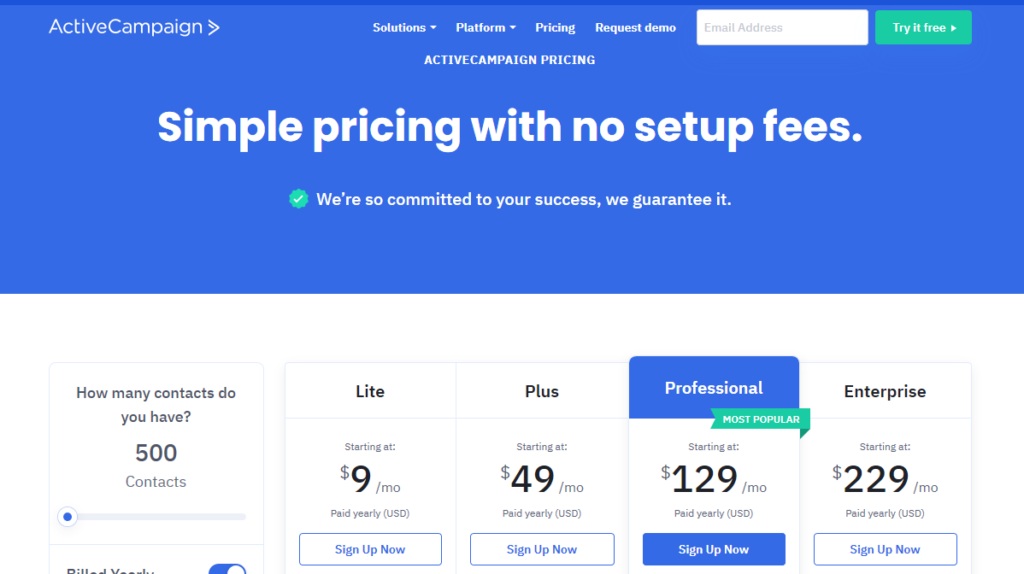 Yet, ConvertKit offers up to 30 days of free trial so you can find out whether or not it is valuable for your business. ActiveCampaign offers a 14-day trial.
Winner: ActiveCampaign is the winner in pricing. Although it doesn't offer more pricing options, the plans are straightforward and affordable.

Feature Comparison Table – ConvertKit Vs ActiveCampaign
The overall features also determine your platform's functionality. We've surmised that ConvertKit is great for building and growing email lists for campaigns, bears impressive tags ad categories, customizes your forms, optimizes automation, and can track your data.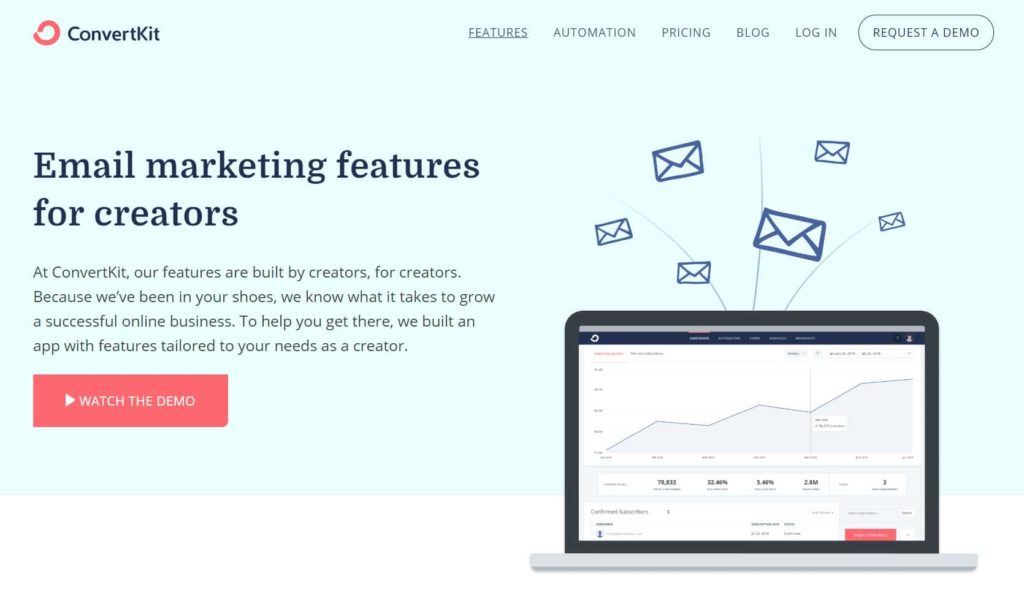 Compared to ConvertKit however, its automation features and integration are limited. The plan pricing also appears to be higher than ActiveCampaign. ActiveCampaign offers more features.
In addition to features that ConvertKit offers, it also offers more intricate email deigning, split testing, data reporting, and advanced automation. Its integration ability with up to 270 apps also opens your business up for more opportunities.
| | | |
| --- | --- | --- |
| | ConvertKit | ActiveCampaign |
| Ease of use and editor | 4.4 | 4.7 |
| Design and flexibility | 4.3 | 4.6 |
| Email marketing features | 4.7 | 4.8 |
| Registration forms | 4.5 | 4.2 |
| Email and spam testing | 4.2 | 4.5 |
| Reporting | 3.8 | 4.8 |
| Deliverability | 4.9 | 4.9 |
| Integration and other features | 4.5 | 5.0 |
| Support | 4.7 | 5.0 |
| Price | 4.2 | 4.8 |
| Overall Rating | 4.5 | 4.73 |
ConvertKit Vs ActiveCampaign – Which Is Better?
Both ConvertKit and ActiveCampaign are excellent email marketing tools. Yet, one may work better than the other depending on your type of business. You simply need to match your business with the option that bears more features that you are looking for.
In general, ConvertKit reacts well with the triggers that you set. It does an impressive job of automating your emails and setting them to react to your set triggers. ConvertKit also gives you value for your money. It comes in four basic plans however, the pricing is quite varied.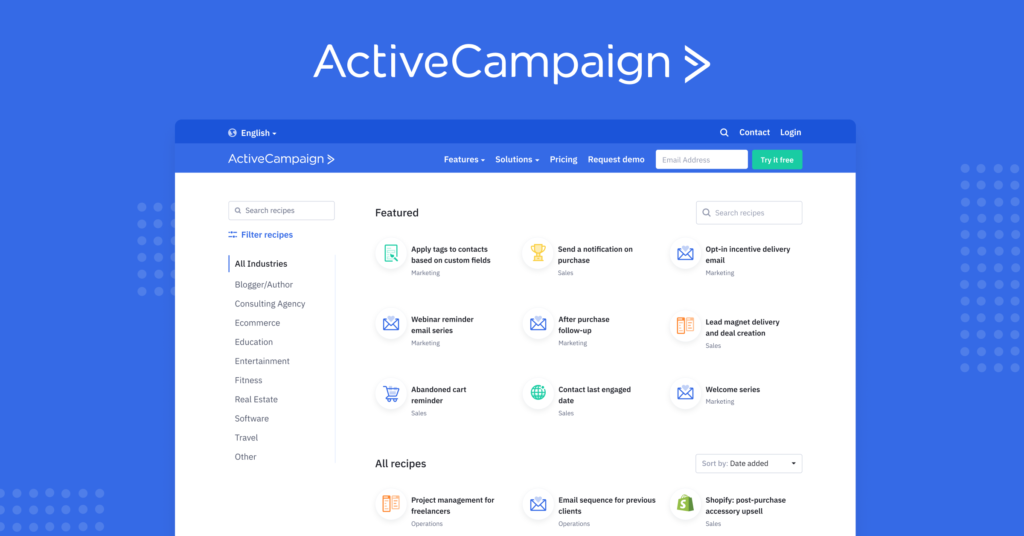 And rather than focusing on charging for the features, each plan beards almost all the features ConvertKit offers. So the pricing focuses on the number of subscribers you have rather than the features offered. And before you choose whether or not to proceed with ConvertKit, you are offered a free 30-day basic plan trial.
ActiveCampaign on the other end goes beyond email marketing. It brings more advantages to your business thanks to the comprehensive CRM features included. ActiveCampaign allows you to fully customize your email marketing and automation features.
Plus, even their pricing plans can be customized. Whilst you have the basic four plans outlined, you can choose to opt out of certain features thus, allowing you to pay less and only get what you need. You don't have to pay for a feature you will not use.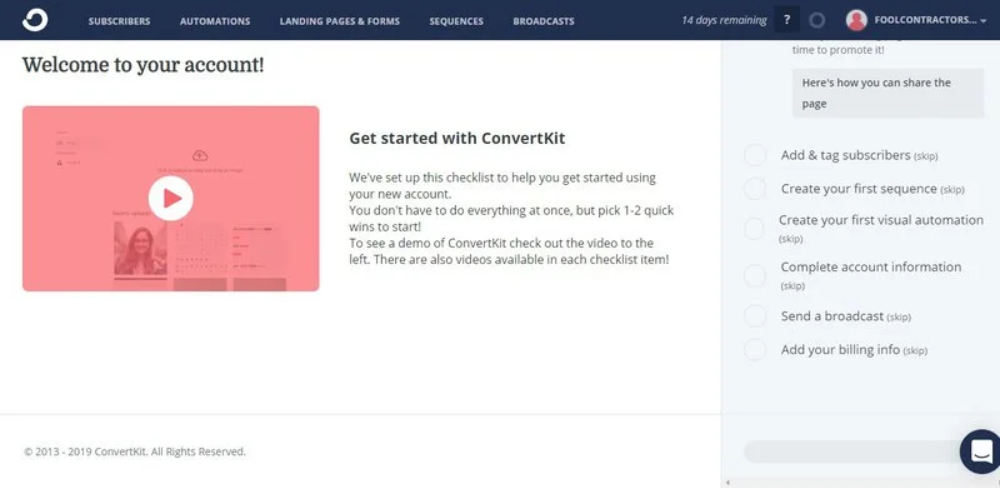 The best part about ActiveCampaign is also the affordability when compared to ConvertKit. Even with the myriad of email marketing, automation, and CRM features, ActiveCampaign still offers great affordability. In fact, it is cheaper than ConvertKit.
So if you need automation and certain elements of sales generation and customer relationship management, ActiveCampaign is a good choice. It's well rounded build also means that you will use plug-ins and third party tools at a minimum.
This is not to say that ConvertKit is not an ideal choice. If you want ultra automation and complete control over your email automation – ConvertKit is a better choice. Plus, some people work better with basic interfaces that are not too cluttered.