Find free and paid email templates that work with any Email Service Provider with this resource list.
Litmus
Litmus offers free, modern HTML email templates.
Modern email templates designed by the best email designers in the business. Easy to use and completely free.
Here is an email template for an event.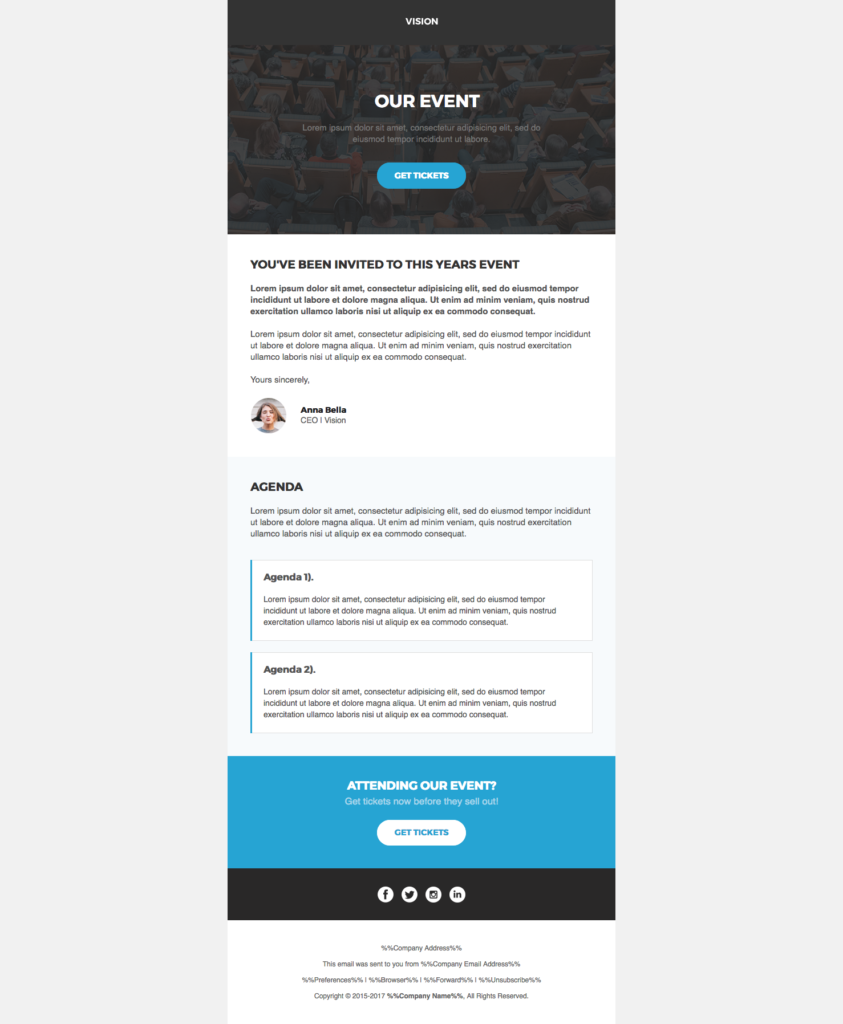 Which you can open directly into Litmus Builder if you have an account.
Your ESP templates
A good ESP should come with some ready-to-use email templates. Check out
If you don't have an email service provider for your business yet, check out our selection guide.
Responsive Email Patterns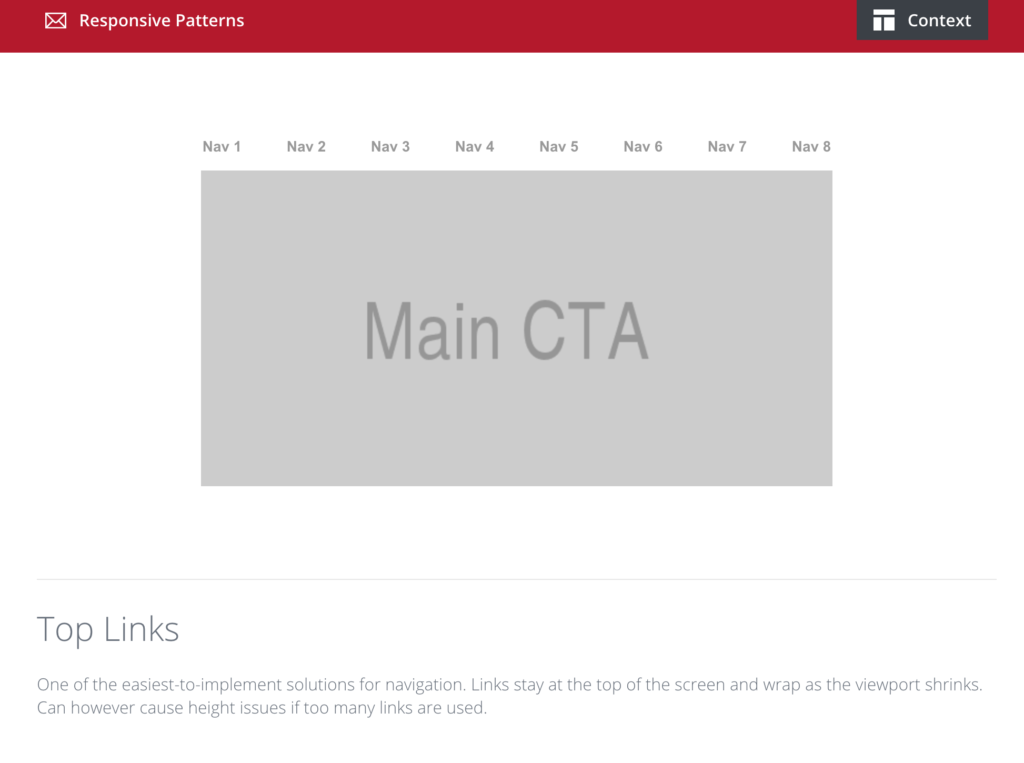 If you are only looking for specific modules to include in your email template, check out this library.
Brian Graves created this collection of patterns & modules for responsive emails. It gives you the code for each module directly on the page.
HTMLEMAIL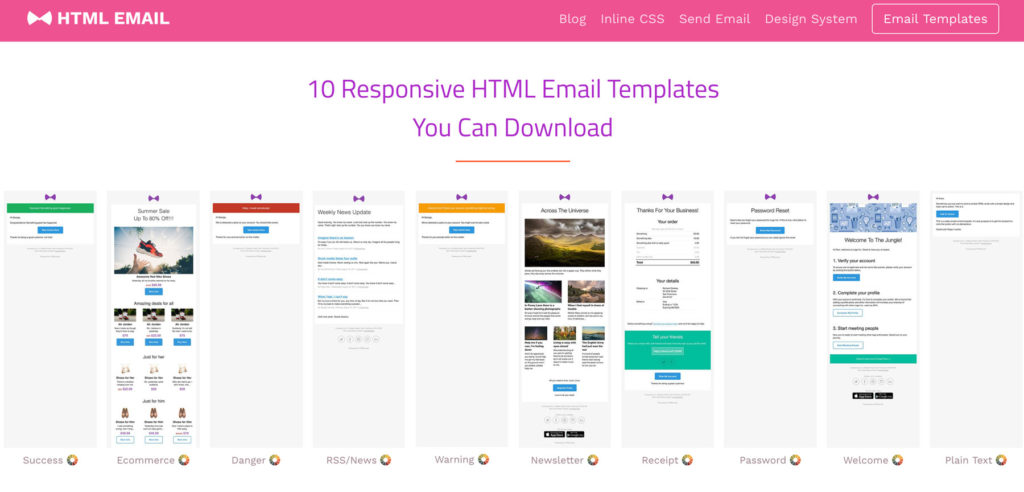 These paid email templates are top quality and you can check their Litmus rendering on the site as well.
ThemeForest market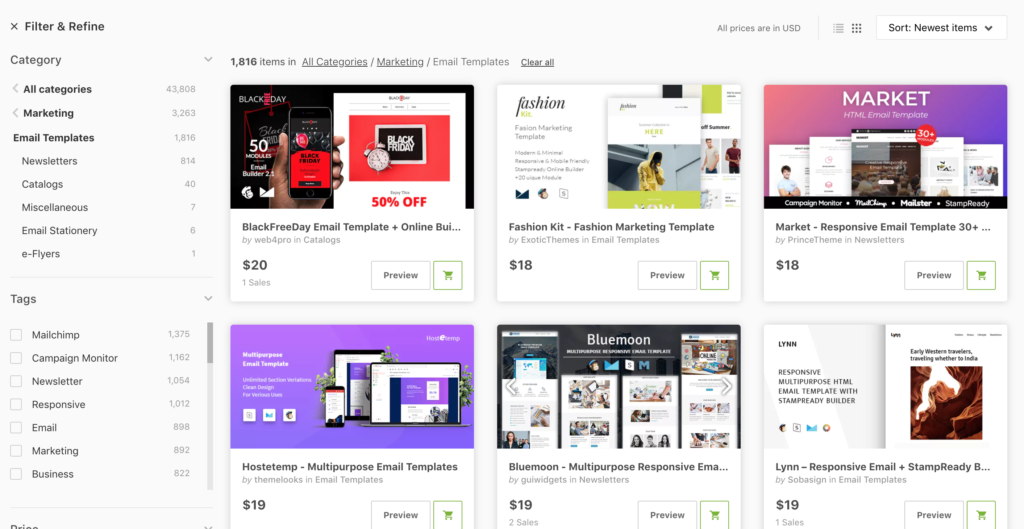 Looking for more fancy email templates? Check out your paid options, mostly around $20 per template on ThemeForest or Envato.
They currently have more than 1,800 email templates available on their platform.
Discover Email Templates on ThemeForest
Codepen
Another great resources is to search on Codepen for Email Templates. You'll have access to hundreds of templates designed from all over the world with conservative and more innovative design. They are on Codepen for a reason…
Other resources
Or if you are just looking for inspiration, check out ReallyGoodEmails.com